PLT Interns Reflect on Summers of Service
On September 15, the interns shared memorable stories and theological reflections from their summer work with the community, wrapping up this year's summer internships in lived theology. The cohort included Tessa Crews (Col '16), Brit Dunnavant (Col '17), and Elizabeth Surratt (Col '17).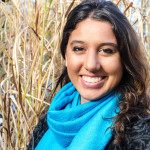 "One verse that really spoke to me is from the Bhagavad-Gita because I like to read it daily. It was one that I would reflect on while I was out doing my work because it reminded me of how to see God in nature. It goes, 'I am the original fragrance of the Earth.' So I would be pulling the weeds and I would smell the scent of moist soil… it's so rich and vibrant that you think, God smells like this. That's amazing. That's really incredible."
A 2016 graduate of U.Va.'s College of Arts and Sciences, Tessa Crews completed a summer internship at the Green Comfort School of Herbal Medicine in Washington, Virginia. Crews learned about integrating herbs, foods and supplements necessary to achieve optimal health and wellbeing and worked to educate the community about this mission. She was mentored by Vanessa Ochs and Teresa Boardwine.
---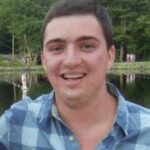 "A lot of times I went into my theological work, going into the Haven looking for big moments, for moments that I thought would really radically reorient my thinking, but it had to be something good… As I thought about it more, it became clear that it wasn't these big moments that would completely reorient everything, but it was a million small moments that would come together to radically transform."
Britton Dunnavant, a fourth year student majoring in religious studies, spent his summer working at The Haven in Charlottesville. An organization working to end homelessness, The Haven runs a day shelter and administers housing-focused programming. With the help of his two mentors, Heather A. Warren and Stephen Hitchcock, Dunnavant reflected theologically on his duties in the kitchen and in working with other staff members and guests.
---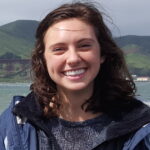 "It was during this period that I started realizing that it's not about me… I know very little of Barth, but the part I did read was about divine command and how we always try to look at what's ethical, what do we do in the moment to do everything right. There's one decision we have to make, and that's the decision to surrender our lives and our actions to God. And from that place of complete surrender to his command, that's where we're acting in the world in a way that is pleasing, that is honorable."
Elizabeth Surratt is a fourth year student majoring in political and social thought with a minor in religious studies. Guided by mentors Nichole M. Flores and Mo Leverett, Surratt cultivated relationships with inner city middle school girls through an internship with Rebirth Community Ministries in Jacksonville, Florida. Rebirth's mission involves mentoring next-generation urban ministry entrepreneurs in the most at-risk American communities.
To read the intern blog compiled of each student's reflections over the summer, click here.
The Summer Internship in Lived Theology is an immersion program designed to complement the numerous existing urban and rural service immersion programs flourishing nationally and globally by offering a unique opportunity to think and write theologically about service.
For updates about the PLT Summer Internship, click here. We also post updates online using #PLTinterns. To get these updates please like us on Facebook and follow us on Twitter at @LivedTheology. To sign up for the Lived Theology monthly newsletter, click here.