Prophet With a Pencil 2018
On June 8 and 9, 2018, the Project on Lived Theology convened our Prophet with a Pencil workgroup in Birmingham, Alabama, for two days of presentations and conversation focusing on the theological significance of Martin Luther King's "Letter from Birmingham Jail". The assembly's work will produce a single volume entitled Prophet with a Pencil: The Continuing Significance of Martin Luther King's 'Letter from Birmingham Jail' which will be released by Cascade Books in 2019.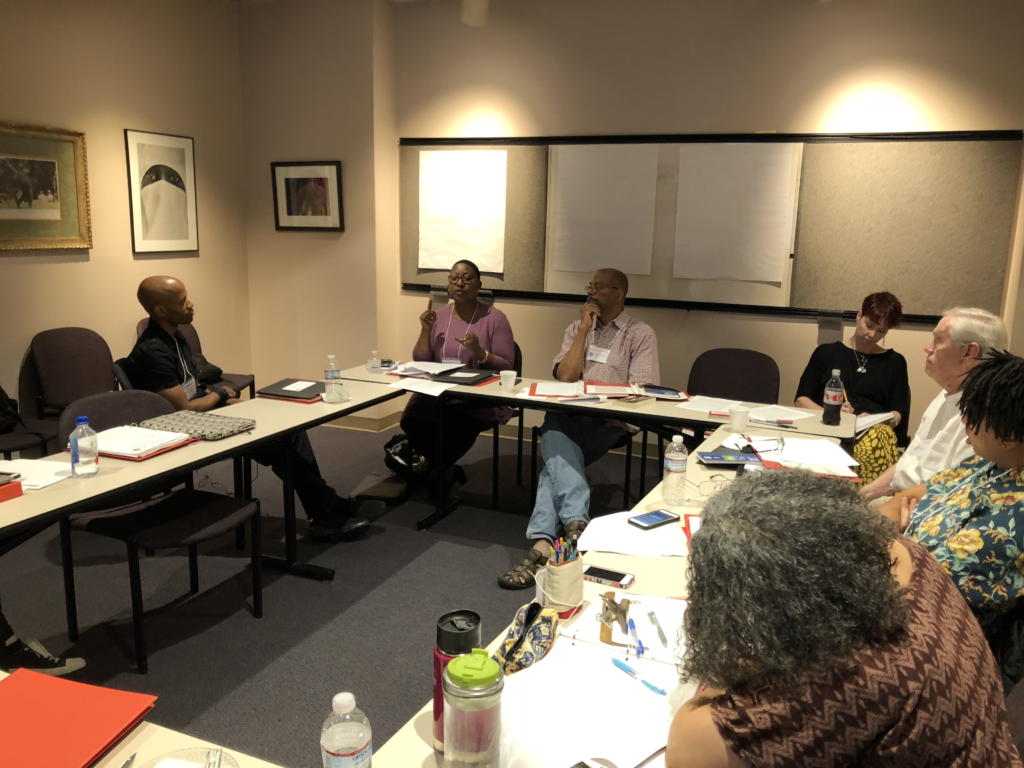 The Prophet with a Pencil contributors shared and discussed their work during this two day research retreat. Day one was held at the Birmingham Civil Rights Institute (BCRI) located in the historic Civil Rights District of Birmingham, just across the street from the Sixteenth Street Baptist Church and Kelly Ingram Park. Contributors' chapters-in-progress focused on theological themes from King's letter and its surrounding culture including judgment, rest, gender, and the power of images to affect change.
At lunch time, the workgroup welcomed participants in the historic Children's March in Birmingham, 55 years after this historic event. Our guests shared stories from their time as "foot soldiers" and talked with the group about their continuing civil rights efforts.
Following the afternoon work session, the group toured the Civil Rights Institute.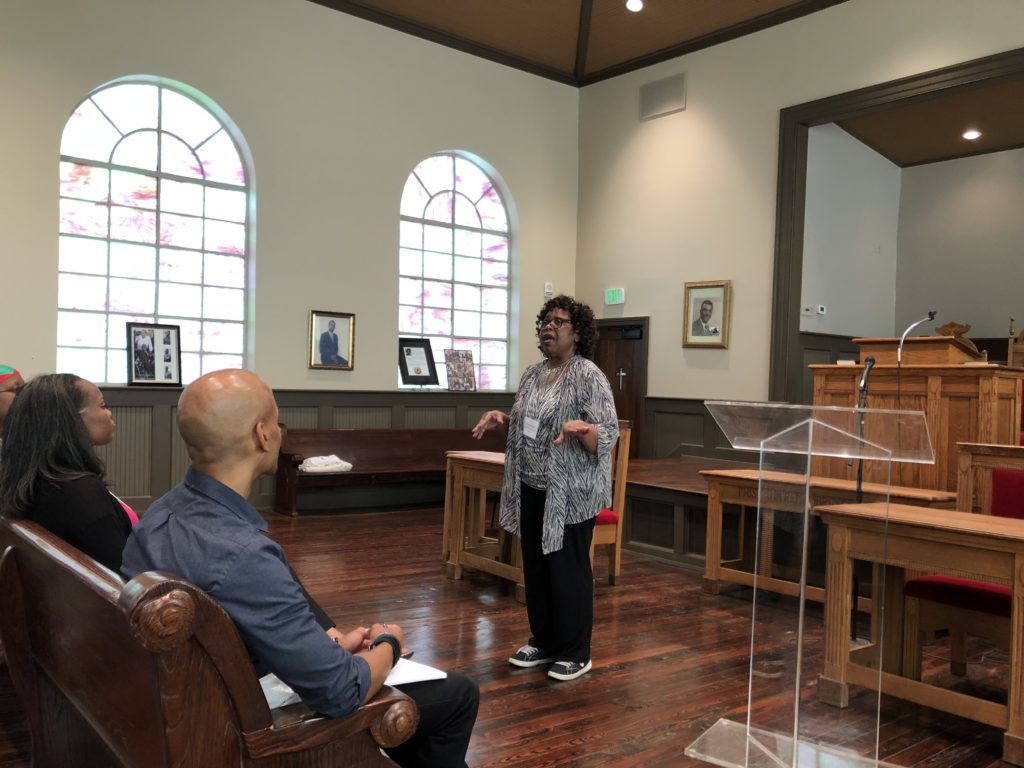 On the second day of the workgroup, we met at Historic Bethel Church, a National Historic Landmark and Civil Rights National Monument. The church played a central role in the civil rights movement under the leadership of Rev. Fred L. Shuttlesworth. In this sacred place, Prophet with a Pencil contributors delved deeper into the theology of King, focusing on his non-violent approach and the sociology of racism.
At the close of our meetings, we heard a presentation by Dr. Martha Bouyer, executive director of the Historic Bethel Baptist Church Foundation, on the history of the church's role in the civil rights movement. She shared a beautiful tapestry covered in affirmations and notes of thanksgiving from individuals and groups around the world who have visited the church.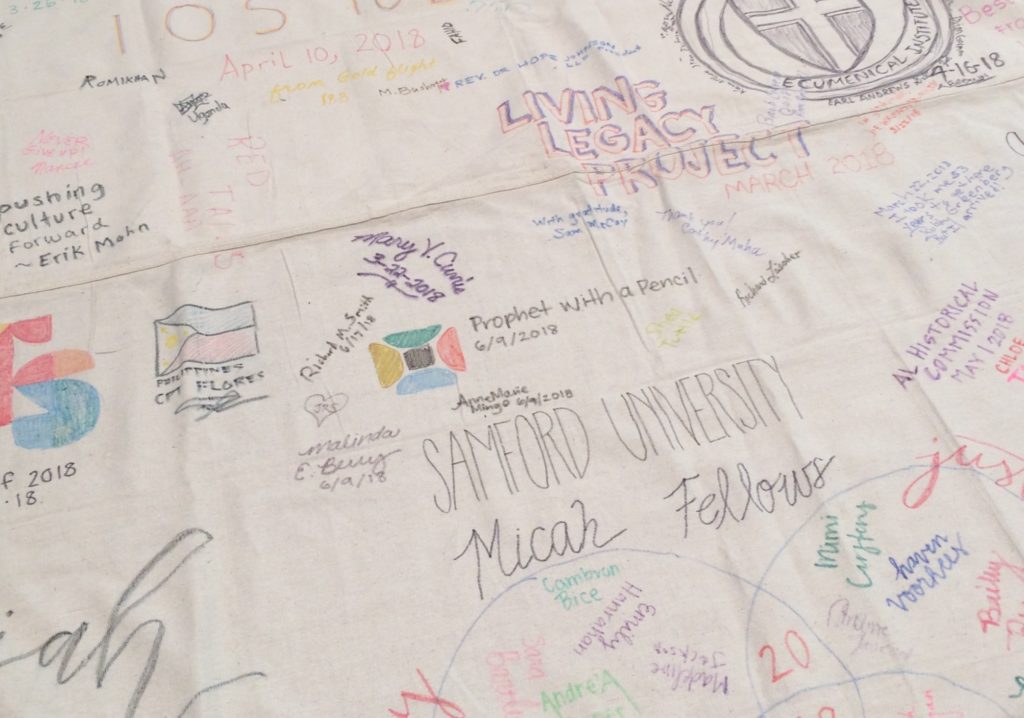 Before returning to the hotel, participants visited the Birmingham Civil Rights Heritage Trail, which highlights the integral role the city played in the movement.
The mission of The Project on Lived Theology is to clarify the interconnection of theology and lived experience and promote academic resources in pursuit of social justice and human flourishing. The Project offers a variety of familiar and unconventional spaces where theologians, scholars, students, practitioners, and non-academics can demonstrate the importance of theological ideas in the public conversation about civic responsibility and social progress. The project was established in 2000 with a grant from the Lilly Endowment.
For more event details and up-to-date event listings please click here to visit the PLT Events page. We also post updates online using #PLTevents. To get these and other news updates, please like us on Facebook and follow us on Twitter @LivedTheology. To sign up for the Lived Theology monthly newsletter, click here.