Welcoming Justice: God's Movement Toward Beloved Community, Expanded Edition
Posted on October 9, 2018 by PLT Staff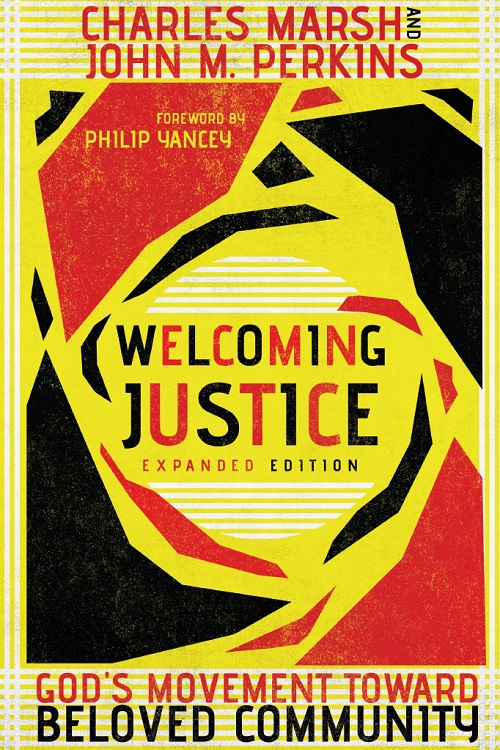 From the publisher:
We have seen progress in recent decades toward Martin Luther King Jr.'s dream of beloved community. But this is not only because of the activism and sacrifice of a generation of civil rights leaders. It happened because God was on the move.
Historian and theologian Charles Marsh partners with veteran activist John Perkins to chronicle God's vision for a more equitable and just world. Perkins reflects on his long ministry and identifies key themes and lessons he has learned, and Marsh highlights the legacy of Perkins's work in American society. Together they show how abandoned places are being restored, divisions are being reconciled, and what individuals and communities are doing now to welcome peace and justice.
Now updated to reflect on current social realities, this book reveals ongoing lessons for the continuing struggle for a just society. Come, discover your part in the beloved community. There is unfinished work still to do.
Publication Information
Author: Charles Marsh, John M. Perkins
Publication Type: Book
Publisher:InterVarsity Press
Date of Publication:November 2018
Purchase: Buy this publication »