Spring Institute for Lived Theology 2013: After Ten Years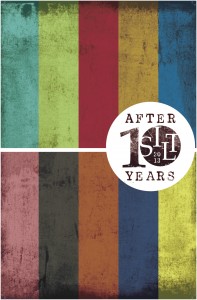 May 22-24
Charlottesville, Virginia
In celebration of a decade of work by hundreds of scholars and activists, SILT 2013 will assemble some of the Project's alumni as well as a few additional scholars whose work relates to the Project's aims. We are delighted to announce that Willie Jennings, Traci West, and Ted Smith will offer keynotes during the institute, as well as contribute chapters to the book project, Lived Theology: Style, Method, and Pedagogy.
Please click here to read UVA Today's press release "U.Va. Project on Lived Theology To Host Annual Spring Conference May 22-24" by H. Brevy Cannon.
Public Keynote Address Schedule:
2013 Spring Institute for Lived Theology speakers: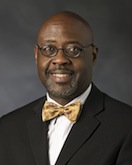 Rev. Dr. Willie James Jennings is associate professor of theology and black church studies at Duke Divinity School. His research interests include these areas as well as liberation theologies, cultural identities, and anthropology. He is the author of numerous articles and the book, The Christian Imagination: Theology and the Origins of Race. Dr. Jennings is a native of Grand Rapids, Michigan. An ordained Baptist minister, Professor Jennings has served as interim pastor of several North Carolina churches and continues to be an active teaching and preaching minister in the local church.



Dr. Ted A. Smith is assistant professor of teaching and ethics at Candler School of Theology. He is the author of The New Measures:  A Theological History of Democratic Practice (2007).  He works at the intersections of practical and political theology, with special attention to the forms preaching and worship take in modern societies.  Smith's current research explores the notion of "divine violence" through a study of sermons, speeches, and essays about the abolitionist John Brown.



Rev. Dr. Traci C. West is professor of ethics and African American studies at Drew University Theological School (Madison, NJ). She is the author of Disruptive Christian Ethics: When Racism and Women's Lives Matter (Westminster John Knox Press, 2006), Wounds of the Spirit: Black Women, Violence, and Resistance Ethics (New York University Press, 1999), and the editor of Our Family Values: Same-sex Marriage and Religion (Praeger, 2006). She has also written several articles on violence against women, racism, clergy ethics, sexuality and other justice issues in church and society.
Rev. Dr. West is an ordained elder in the New York Annual Conference of the United Methodist church who previously served in campus and parish ministry in the Hartford Connecticut area. She is a member of United Methodists of Color for a Fully Inclusive Church, participated in an interfaith clergy delegation to Baghdad Iraq, and interviewed in the documentary on violence against black women "NO!" and "Breaking Silences: A Supplemental Video to No!" by Aishah Simmons.