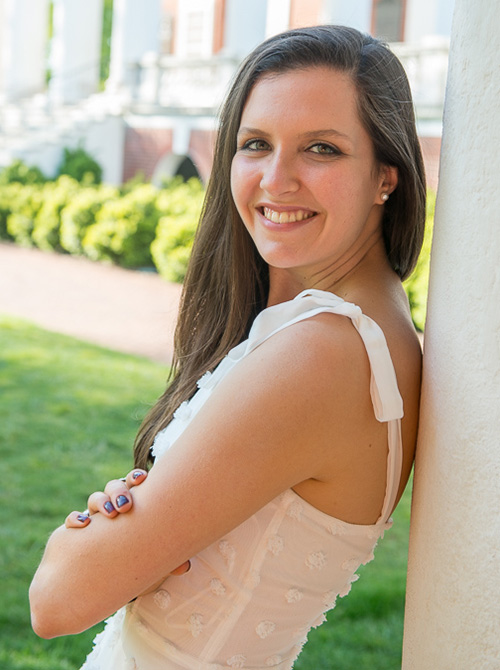 by Siana Monet, 2021 Undergraduate Summer Research Fellow in Lived Theology
As my research project about Quakerism and the pandemic has reached its halfway point, I've been excited to see how it's taken off. Much of my interviewing so far has been anchored by Tanya Luhrmann's anthropological approach, specifically When God Talks Back and How God Becomes Real. Her guidance about participant observation and deep listening has been instrumental to my approach in Blacksburg's Quaker meetings. It has also been helpful while conducting interviews about what Quaker faith has meant to each person, especially in light of the pandemic.
I've been writing a collection of poetry inspired by the conversations and experiences that I've been having. So far, the most surprising aspect of this work has been the direction in which the poems have been going. Despite taking detailed notes about people's lives and the history of their involvement with the Blacksburg Quaker meeting, what I have latched on to intellectually and artistically has been the little snippets of conversation that have situated my growing body of work. One woman's passion for butterflies and gardening, a friend's sickness, an ongoing construction project have all anchored the poems that I've been writing. While I chose to focus more on these anonymous snippets early on in order to protect participant confidentiality, I've been surprised at the degree to which this approach has also served as a stylistic and literary device.
At this point, the collection of poems has also been taking shape. Though I've written poems my whole life, I've never focused on cultivating a group of poems around a certain idea, theme, topic, or experience. This collection has morphed into––and been inspired by––a practice of lived theology. Far outside of individual conversations and poems, I've been amazed at the recentering that is taking place in my life long after the meeting has ended. It's in living into the faith of this Friends meeting that a greater and more genuine understanding of Quakerism has taken root, and is reflected not only in my poetry but also in how I move through the world.
Read Siana's first blog post here.
Learn more about the 2021 Undergraduate Summer Research Fellowship in Lived Theology here.
The Project on Lived Theology at the University of Virginia is a research initiative, whose mission is to study the social consequences of theological ideas for the sake of a more just and compassionate world.