PLT contributor argues that faith-based and human rights organizations should collaborate for the sake of the communities they serve
Susan R. Holman, member of the Project's Virginia Seminar and senior writer at the Global Health Education and Learning Incubator at Harvard University, won the 2016 Grawemeyer Award in Religion for her new book, Beholden: Religion, Global Health, and Human Rights. She along with winners in four other categories will present free lectures in April  in Louisville where each will also receive a $100,000 prize.
From the Grawemeyer awards site:
Susan Holman explores how healthcare efforts based on a human rights approach can overlook the important role religions play in communities; and how faith-based initiatives are often more focused on the benefactor than on the recipient of care. She highlights how a combined approach, incorporating religious views and traditions with dialogue about economic and social rights, can be useful in combating global health problems.

"This is theology at ground level," said award director Shannon Craigo-Snell. "Holman investigates specific events, people and situations to glean wisdom regarding both religion and global health. By the final chapter, she evokes an image of global humanity in which we all recognize that we are beholden to one another—both givers and receivers in inescapable interconnection."
When asked what is key for organizations involved in global health work Holman states:
Supportive collaboration between the various groups, secular and religious, that recognizes shared concerns and ideals is key. When groups working in the same community are at odds, health, both of the community and individuals, is undermined and everyone's money get wasted. In collaboration, respect for the dignity of the other even if you don't agree with their belief system(s) is crucial-to quote a common principle: "hear what the poor tell us: 'nothing for us without us.'
When asked what she is going to do with the $100,000, she said:  "I'm still thinking very carefully about this. It is a phenomenal honor, and unique opportunity for unprecedented time to explore these interests in new directions. I'm especially inspired by Charles Grawemeyer's vision that the award recognize creativity, and whatever I do will aim to honor that vision."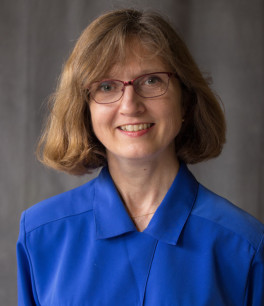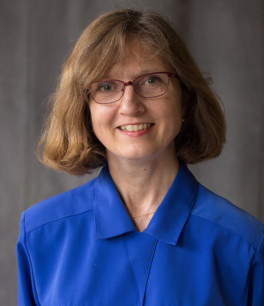 Susan R. Holman is senior writer at the Global Health Education and Learning Incubator at Harvard University. As an academic writer and editor her work explores connections between public health, nutrition, human rights, and religious responses to poverty, particularly examples from early Christianity. She holds a Ph.D. in religious studies from Brown University, a Master of Theological Studies degree from Harvard Divinity School, and a Master of Science degree in nutrition from Tufts University School of Nutrition Science and Policy. Her two undergraduate bachelor's degrees—one in psychology and one in nutrition—are from Valparaiso University in Indiana. Holman was a participant in the first class of the Project on Lived Theology's Virginia Seminar out of which she produced the book God Knows There's Need: Christian Responses to Poverty (2009).
For more of featured writings of our PLT Contributors, click here. To engage in the conversation on Facebook and Twitter, @LivedTheology, please use #LivedTheologyWrites.