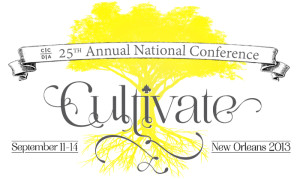 On September 11, the 25th annual Christian Community Development Association National Conference convenes in New Orleans. The conference runs four days, and is packed with workshops, plenary sessions, Bible studies, and exhibits.
John M. Perkins, the founder of CCDA, is an influential community organizer, minister, speaker, writer, and Civil Rights activist. One of the sessions at the conference is a book launch for Mobilizing for the Common Good: The Lived Theology of John M. Perkins. This book project based is on the papers presented at the Project on Lived Theology's 2009 Spring Institute for Lived Theology that focused on the life, ministry and theology of John Perkins.

We'll be featuring the book in our news on the PLT homepage in the next couple of weeks, but meanwhile, take a look at this video from SILT 2009 of Charles Marsh in conversation with John Perkins. If you'd like your own free DVD copy, email us at livedtheology@virginia.edu to request one.