The final word is love.
—Dorothy Day
Life in Thohoyandou is like doing a never-ending crossword puzzle. Each day brings a new set of obscure clues that aren't obviously connected at first, but as soon as you figure out one clue, you get a little bit of insight into another. For instance, figuring out that our shower had a temperature other than viciously cold or scaldingly hot allowed me to stay in the shower long enough to both wash my hair and do my laundry. Additionally, realizing that in Tshivenda you pronounce the letter combination "sh" as "ch" made addressing the University of Venda Professors less intimidating and made learning the language easier.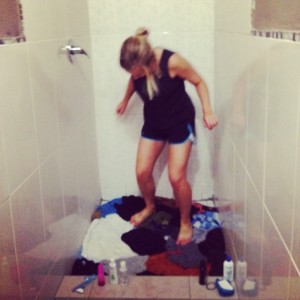 After landing in Johannesburg the morning of June 27th, Andrea and I made our way to a hotel near the airport to rest for a couple of days while the remainder of our nine-person team flew in from their various layover points. We left for Limpopo Saturday morning in our overly fancy rental cars (they were out of Dodges so they gave us Audis??) and got to Thohoyandou just late enough at night to play the extremely terrifying local traffic game of dodge-a-person as pedestrians appeared seemingly out of nowhere to cross the road in the dark.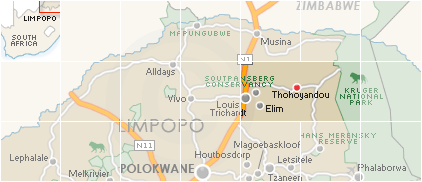 This past week has been simultaneously like adjusting to becoming famous overnight and being the awkward new kid at school. Everywhere we go, people we meet ask to take pictures with us, but those same people fall over laughing at our pronunciation of basic Tshivenda phrases. At every event we attend, we are treated we the utmost levels of hospitality and kindness, but the ever-present fear of committing some sort of cultural faux pas never quite lets one be at ease in a group.
All that being said, it has been an incredible first couple of weeks and in between meetings with faculty and students from the University of Venda (our primary research partner), writing our child development curriculum and learning to navigate a foreign grocery store, I have been reading The Duty of Delight: The Diaries of Dorothy Day.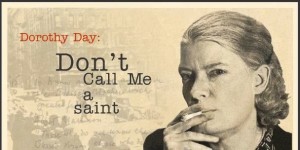 Dorothy was arguably one of the most radical Catholics in history. She was a co-founder of the newspaper The Catholic Worker, a publication that espoused Catholic social teaching and was the catalyst for the Catholic Worker Movement, a group of catholic communities that believes "the Gospel takes away our right forever, to discriminate between the deserving and the undeserving poor." The Catholic workers were famous for their houses of hospitality and Dorothy spent much of her adult life serving the poor and homeless in these houses demanding that "we must talk about poverty, because people insulated by their own comfort lose sight of it."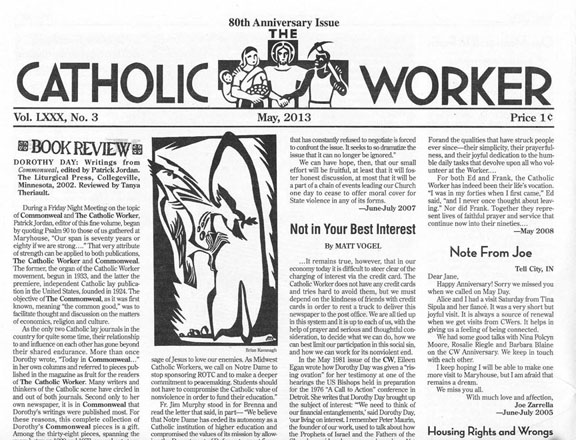 As someone with a keen interest in community health, I am struck by what a clear message Dorothy teaches about the necessity of community engagement. "It's the people who are important, not the masses," she insists. That, despite what modern individualism may lead us to believe, "[w]e are our brother's keeper. Whatever we have beyond our own needs belongs to the poor… we must give far more than bread, than shelter." Instead, she invites, we must give ourselves.
But how to give ourselves? asked the well-meaning but seriously impatient college student, flipping tiredly through Dorothy's diaries on her bedroom floor.
As it turns out, Dorothy Day was a big fan of the sacrament of the present moment. Discussed extensively in "Abandonment to Divine Providence" by Jean-Pierre de Caussade, the sacrament of the present moment is championed as the entry point to God's will and the necessary nourishment for a fulfilling life. In the words of de Caussade,
The present moment, then, is like a desert in which the soul sees only God whom it enjoys; and is only occupied about those things which He requires of it, leaving and forgetting all else, and abandoning it to Providence.
Last weekend when my teammates and I were receiving our cultural orientation from the faculty in the Community Engagement Office at the University of Venda, we were told that we must conduct all our work using ubuntu as our research framework. Ubuntu, Zulu for I am because you are, is the premise that guides all community engagement efforts here in Vhembe district of Limpopo. Ubuntu, like the sacrament of the present moment, requires respect for humanity and celebrates the inherent goodness of people. They both offer us a more expansive definition of hospitality by saying, "what I have is not mine alone but to be shared with whoever is present."
Furthermore, both of these ways of living emphasize the idea that our individual choices affect greater forces of change. Dorothy Day believed that, "each act of love, each work of mercy might increase the balance of love in the world. And she extended this principle to the social sphere. Each act of protest or witness for peace— though apparently foolish and ineffective, no more than a pebble in a pond— might send forth ripples that could transform the world."
Legendary UCLA basketball coach John Wooden also was famous for teaching his players about the importance of attention to detail. On the first day of practice, when his freshman recruits were raring to get on out the court and show their new coach what they could do, Coach Wooden spent time teaching them how to put their socks and shoes on correctly. After a half hour of showing them how to align the heel of their foot firmly into the heel of their socks, how to keep their socks from crinkling inside their shoes and how to tie their shoes so the sock wouldn't bunch up, he would face his team and say:
You see, if there are wrinkles in your socks or your shoes aren't tied properly, you will develop blisters. With blisters, you'll miss practice. If you miss practice, you don't play. And if you don't play, we cannot win. If you want to win championships, you must take care of the smallest details.
What Coach Wooden understood was the importance of working on the little things to prepare for something bigger. And that doing so requires a focused mind and an open spirit.
Public health derives its strength from doing little things for the long term. In fact, our entire project this summer is ultimately just a pilot study and thus is only the very beginning of a potential avenue for change in these people's lives. To be able to engage communities meaningfully, public health students must remember what Dorothy day called "the sense of the small effort."
"People say, 'What is the sense of our small effort?' They cannot see that we must lay one brick at a time, take one step at a time."
I am deeply grateful for this single-brick of a project. If nothing else, it will have taught me to take more care when putting my socks and shoes on in the morning.
Claire Constance is blogging from Limpopo, South Africa, this summer for the Summer Internship on Lived Theology. Learn more about Claire and the internship program here, and read more internship blog posts here.