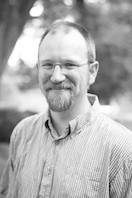 On Wednesday, November 5, Peter Slade will deliver his lecture, "Open Friendship in a Closed Society: Racial Reconciliation in Mississippi after the Civil Rights Movement." The event will be held in Gibson Hall 342 at 3:30 pm. The public is invited to attend, and admission is free.
Peter Slade teaches history of Christianity and Christian thought at Ashland University, Ohio and leads worship at Ashland's First United Methodist Church. Slade received his B.D. with honors in Christian ethics and practical theology from St. Andrews University in Scotland, and his M.A. in southern studies from the University of Mississippi. He holds a doctorate degree from the University of Virginia. He has previously worked as a community development worker for the Church of England in Blackburn and Aylesbury and led a small Virginian chapel as their pastor.
The author and editor of numerous books and articles on theology and racial conciliation, Slade co-edited and contributed to two publications connected to the Project on Lived Theology: Mobilizing for the Common Good: The Lived Theology of John M. Perkins (University Press of Mississippi) and Lived Theology in Method, Style, and Pedagogy (forthcoming). He is also a current participant in the Virginia Seminar in Lived Theology. Slade's current research is into justice, reconciliation and the practices of congregational singing: the ways that singing shapes–and is shaped by–the lived ecclesiologies of different congregations and communities.
For more information, see our Facebook event here.