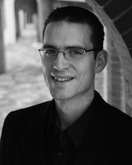 The Department of Religious Studies and the Virginia Center for the Study of Religion are pleased to invite you to a Book Launch and Discussion with Professor Willis Jenkins, on Wednesday, February 19 at 4-6 pm in the West Oval Room of the Rotunda.
Willis's book is titled The Future of Ethics: Sustainability, Social Justice, and Religious Creativity. He will be joined by Professors Mark White of the MacIntyre School and Hank Shugart from Environmental Sciences, and will be introduced by Richard Brown, Director of the Georgetown University Press. The event will be followed by a reception.
Willis is the Associate Professor of Religion, Ethics, and Environment at U.Va and author of Ecologies of Grace: Environmental Ethics and Christian Theology, which won a 2009 Templeton Award for Theological Promise. He is co-editor, with Jennifer McBride, of Bonhoeffer and King: Their Legacies and Import for Christian Social Thought, and editor of The Spirit of Sustainability.
Listen to Willis's talk "Social Problems as Scenes of Theological Creativity," which he gave at the Spring Institute for Lived Theology in 2011.