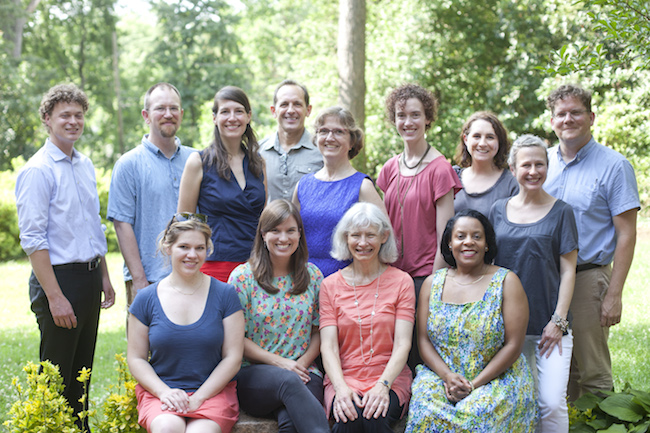 The third meeting of the second class of the Virginia Seminar in Lived Theology was held in Charlottesville, June 18-20. Members of the seminar shared updates on their book projects in progress, and Sylvie Greenberg, an agent with Fletcher & Company in New York, led a conversation on religious publishing.
Wednesday night, Carlos Eire, National Book Award-winning author of Waiting for Snow in Havana, gave a public talk entitled, "Writing on Religion without Footnotes." He spoke about faith and writing, and shared his own remarkable journey as scholar and memoirist. You can watch or listen to his talk.
Learn more about the Virginia Seminar and its current and past members here.
Pictured above, from left: John Kiess, Peter Slade, Sylvie Greenberg, Christine Landau, Jennifer McBride, Charles Marsh, Susan Holman, Vanessa Ochs, Shea Tuttle, Valerie Cooper, Shannon Gayk, Amy Laura Hall, David Dark