German Observations on the Current American Situation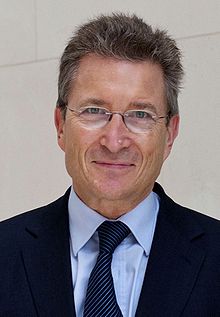 In these days of considerable turbulence and uncertainty in the United States, we at the Project on Lived Theology have found ourselves hungering for the voices of our sisters and brothers around the globe. We invited Bishop Wolfgang Huber, a prominent German theologian and ethicist, to write a theological response to the current American political situation. In his piece, he reflects on Donald Trump as "a new focal point for the well-known phenomenon of 'German Angst'" and finds hope in the lived witnesses of American citizens. Read his essay here, and watch this space in the coming months for more reflections from our fellow travelers around the world.
Excerpt: "Therefore it is a central task of Christians to speak frankly about our doubts, our anxieties, our xenophobia. Only in addressing those feelings do we have the chance to develop a realistic picture of our situation. Only if we learn to express our fears can we develop hope. Only if we address the reasons for mutual distrust can we develop trust. To develop the strength for such an approach we need each other. We need each other even more than ever before. Our understanding of the human person created into the image of God is at stake."
To read more Wolfgang Huber, we recommend this excellent article: "Dietrich Bonhoeffer – Christian Existence on the Edge of the Future."
To browse our PLT resource collection, click here. Updates on our resources can be found online using #PLTresources. To get these updates, please like us on Facebook and follow us on Twitter @LivedTheology.