The Project kicks off our Can I Get a Witness interview series with this special Epiphany edition.

If you've been following our news here at the Project, you may know that we are working on a very exciting book project entitled, Can I Get a Witness? The Forgotten Tradition of Radical Christianity in America. One of the many reasons this project delights us is that we get to work with two casts of fascinating characters: the figures whose stories the book will tell, and the line-up of authors who will do the storytelling.
Today we are kicking off our spring semester news series: Can I Get a Witness? The Interviews. Over the course of the next few months, you'll get to read interviews with the Witness authors about the people whose lives they are working to illumine. We will find out how each author is being changed and challenged by their historical figure. How are these figures witnesses to their biographers? How are the writers learning to be witnesses to these lives for their readers?
Today is also Epiphany on the Christian calendar. It marks the day after the twelfth day of Christmas, the day the Christian church commemorates the magi finding the Christ child and presenting him with gifts. It is called "epiphany" because, in this finding and gift-giving, the magi recognize and proclaim the baby as God incarnate.
At the Project this year, we want to celebrate Epiphany by imagining some gift-giving of our own. We asked our authors to consider what gift they'd most like to give to their historical figure, if they could. Reading their responses, we are moved by these gifts, simple and profound, and the ways they each witness to epiphanies of greater grace.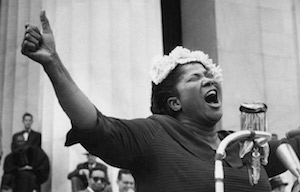 Ralph Eubanks on Mahalia Jackson: "I think I would like to prepare a meal for her. Her kitchen at her home on the South Side of Chicago was a gathering place, and she was always there cooking for guests and hosting. I'd like to give her a dinner where she did not have to prepare anything, except maybe sweet potato pie. I hear her sweet potato pie was as divine as her singing."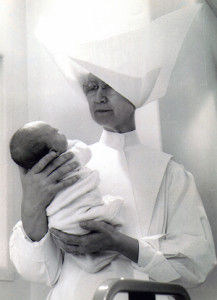 Therese Lysaught on St. Mary Stella Simpson: "I would take her shopping for some outfits that were more user-friendly for a woman slogging through the muddy fields of the Bayou to visit people in their homes. In her letters, she speaks frequently of the mud (the mud! the mud!) that she has to deal with on her home-visits. At the time, she was wearing what looks to be at least a calf-length wool habit—hot and hard to wash. Or perhaps I would compile a photo album of all the babies she delivered, with "where are they now" stories. One of the amazing things about her story is that none of the babies under her care died, in an area that had seen really high infant mortality rates.  But then the question is, where did they go from there?"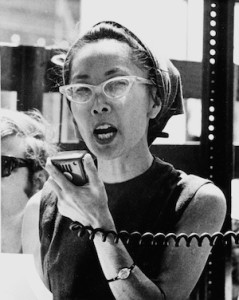 Grace Kao on Yuri Kochiyama: "A teddy bear. There is a whole chapter in her memoir where Yuri discusses how and why folks have given her teddy bears and what they represent to her. In her words – 'they are representative of the many people who came into my life….[T]he bears with their different looks, colors, and sizes remind me of the world's people—of every race and background, and the preciousness of their being.'"
Dan Rhodes on Cesar Chavez: "What do you give a saint that doesn't automatically betray your own idolatry of Western consumerism? I think I'd give him some slippers because I can only image how much his feet hurt at the end of his 16-20-hour workdays."
Carlene Bauer on Dorothy Day: "Perhaps a first edition of a novel or a book she loved."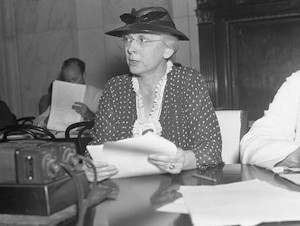 Susan Glisson on Lucy Randolph Mason: "Miss Mason never married. Some believe that she was gay and in a long-time but well-hidden relationship, dictated by the bigotry about homosexuality of the day. I wish I could give her the gift of being able to be completely who she is, loving who she might love, without fear or exclusion."
Becca Stevens on William Stringfellow: "A new, handmade cap."
For more details about the Spring Institute for Lived Theology 2016/2017: Can I Get A Witness? initiative, click here. We also post updates online using #SILT and #Witness. To get these and other news updates, please like us on Facebook and follow us on Twitter @LivedTheology. To sign up for the Lived Theology monthly newsletter, click here.