Spring Institute for Lived Theology 2016/2017 Author Series
This spring, we will be rolling out our line-up for SILT 16/17: Can I Get a Witness? to introduce our authors and the historical figures they will be illuminating in their narratives. This week's featured authors are Nichole Flores, writing on Ella Baker, and Daniel Rhodes, writing on Cesar Chavez.
Nichole Flores Ι Figure: Ella Baker (1903-1986)
---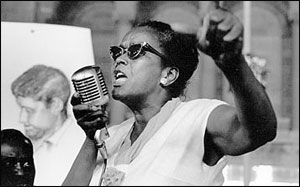 "One of the things that has to be faced is the process of waiting to change the system, how much we have got to do to find out who we are, where we have come from and where we are going." -Baker
Born in 1903 in Norfolk, Virginia, Ella Baker stood at the forefront of political and civil rights activism from the 1930s to the 1960s. She played a key role in some of the most influential organizations of the time, including the NAACP, Martin Luther King's Southern Christian Leadership Conference, and the Student Nonviolent Coordinating Committee. Baker continued to fight for social justice and equality until her death in 1986.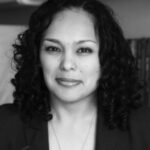 Nichole Flores is an assistant professor of religious studies at the University of Virginia. She was the 2015 recipient of the Catherine Mowry LaCugna Award for best academic essay in theology from the Catholic Theological Society of America for her essay, "Beyond Consumptive Solidarity: An Aesthetic Response to Modern Day Slavery," and the 2015 recipient of the Circles of Change award for positive contributions to social change from Building Bridges (Denver, Colorado).
Daniel Rhodes Ι Figure: Cesar Chavez (1927-1993)
---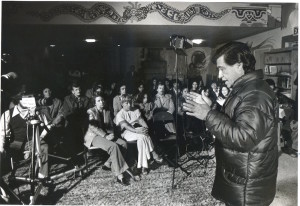 "History will judge societies and governments — and their institutions — not by how big they are or how well they serve the rich and the powerful, but by how effectively they respond to the needs of the poor and the helpless." -Chavez
Cesar Chavez was born to migrant field hands near Yuma, Arizona in 1927 and grew up to be a passionate Union leader and labor organizer. Dedicating his life to improving the treatment, pay and working conditions for farm workers, he formed the National Farm Workers Association in 1962, which later became United Farm Workers. Chavez employed nonviolent means to bring attention to the plight of farmworkers; hunger strikes are believed to have contributed to his passing in 1993.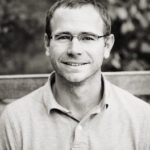 Daniel Rhodes is the faculty coordinator of contextual education at the Institute of Pastoral Studies at Loyola University Chicago. His work centers on "The History of the Future: Apocalyptic, Community Organizing, and the Theo-politics of Time in an Age of Global Capital." Rhodes is interested in political theology, broad-based community organizing, capitalism and christianity, globalization, sovereignty and governance, and war and peace studies. His publications include Free for All: Rediscovering the Bible in Community (2009).
---
SILT 16/17: Can I Get a Witness? is a two-part SILT that will celebrate scholars, activists, laypeople, and religious leaders whose lived theologies produced and inspired social justice in the United States, and will produce a single volume entitled Can I Get a Witness? Stories of Radical Christians in the U.S., 1900-2014. The first meeting will be held at the University of Virginia in June 2016; the second meeting will follow at Loyola University Chicago's Water Tower Campus in June 2017.
Next week's Can I Get A Witness? author series post will feature Carlene Bauer and Ralph Eubanks, who will be presenting on Dorothy Day and Mahalia Jackson, respectively. To view all news posts in this author series, please click here.
For more details about the Spring Institute for Lived Theology 2016/2017: Can I Get A Witness? initiative, click here. We also post updates online using #SILT. To get these and other news updates, please like us on Facebook and follow us on Twitter @LivedTheology. To sign up for the Lived Theology monthly newsletter, click here.