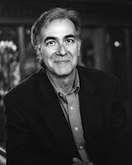 On Wednesday, June 18, at 5:00 p.m., the Project on Lived Theology will welcome Carlos Eire to lead a seminar on faith and writing entitled, "Writing Theology without Footnotes." Dr. Eire will offer practical advice to those writing about religion for a broad audience and will also speak on his own remarkable journey as a scholar and memoirist.
The seminar will be held at the Bonhoeffer House at 1841 University Circle. Parking will be available in Culbreth Road Parking Garage, a short walk from the Bonhoeffer House.
For more information, contact us or visit our Facebook event page.
Carlos Eire was born in Havana in 1950 and left his homeland in 1962, one of fourteen thousand unaccompanied children airlifted out of Cuba by Operation Pedro Pan. After living in a series of foster homes, he was reunited with his mother in Chicago in 1965. Eire earned his PhD at Yale University in 1979 and was an award-winning professor at the University of Virginia from 1981 to 1996. He is now the T. Lawrason Riggs Professor of History and Religious Studies at Yale. Eire is the author of numerous books, including the National Book Award-winning Waiting for Snow in Havana. He was a member of the first Virginia Seminar in Lived Theology, for which he wrote two books: A Very Brief History of Eternity and Learning to Die in Miami. He lives in Guilford, Connecticut, with his wife, Jane, and their three children.
Learn more about Carlos Eire and his publications at his PLT author page, here.
(Photo: Jerry Bauer)