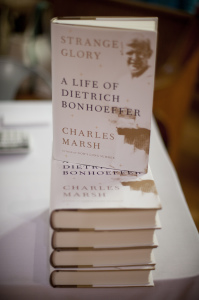 Charles Marsh's Strange Glory has received the Christianity Today's 2015 Book Award for history and biography. The honor is given to the books most likely to shape evangelical life, thought, and culture.
"Strange Glory is the best book in English on Bonhoeffer," notes Douglas Sweeney, Professor of Church History, Trinity Evangelical Divinity School. "It is honest about his failings (both personal and public) and forthright about his distance from modern readers."
To view the article on Christianity Today, click here. For more information on Strange Glory, click here.