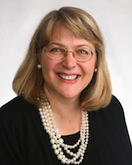 Last November, Diana Butler Bass gave the 2013 Capps Lecture in Christian Theology and led an informal afternoon workshop at the University of Virginia.
Dr. Bass is a scholar of American religion and culture, and her lecture considered the rapidly changing religious and political landscape of the United States and its implications for the future of the church. You can watch her video or listen to her lecture.
Dr. Bass holds a PhD in religious studies from Duke University and is the author of eight books, including Christianity After Religion: The End of Church and the Birth of a New Spiritual Awakening. She blogs for The Huffington Post and is a commentator for USA Today, Time, Newsweek and The Washington Post. Diana Butler Bass has taught at the University of California at Santa Barbara, Macalester College, Rhodes College and the Virginia Theological Seminary.
The Capps Lectures are endowed by Dr. and Mrs. W. Jerry Capps and co-sponsored by the Project on Lived Theology and Theological Horizons.