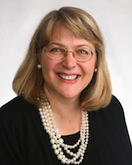 Next Friday, November 1 at 6:00 p.m., Diana Butler Bass will give a lecture entitled, "Leaving Church? Generation Next and the Future of Faith" in the Dome Room of the Rotunda at the University of Virginia. Seating is limited, but the public is invited and admission is free. This lecture is part of the Capps Lecture Series in Christian Theology sponsored by Theological Horizons and the Project on Lived Theology.
Theological Horizons will also host a 1:00 p.m. brown bag lunch seminar with Diana at the Bonhoeffer House.
For more information on Diana Butler Bass and these events, read U.Va.'s press release here.