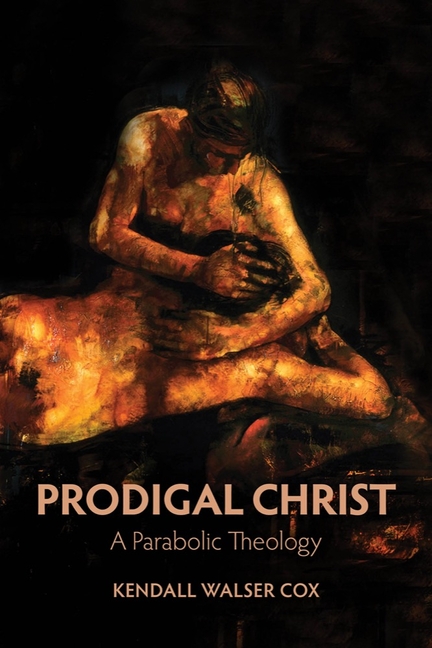 Uniting Ricoeur, Barth, and Julian in One Christology
In Kendall Walser Cox's Prodigal Christ: A Parabolic Theology, Cox seamlessly weaves together the parable of the prodigal son with the theology of Karl Barth and Julian of Norwich to form a fully effective christology, positing Jesus as the ultimate prodigal son. Through her unique understanding of parable as a theological genre, Cox employs Barth's Church Dogmatics and Julian's Revelations of Divine Love to argue for the value of parabolic narratives in systematic theology. Drawing from Julian's insight of divine motherhood, and likewise Barth's insight on God's humanity, Cox also uses Paul Ricoeur's notions of metaphorical narrative and intertextuality to retell the christologically demonstrative story of the prodigal son's return to comfort and love. Ultimately, it becomes a story of the Trinity.
Kendall Walser Cox is the Director of Academic Affairs for the Templeton Honors College at Eastern University. She previously taught ethics and theology at the University of Virginia and was a Fellow at UVA's Institute for Practical Ethics and Public Life.
Reviews and endorsements of the publication include:
"With this book Kendall Cox achieves the near impossible, casting new light on both Julian of Norwich and Karl Barth and doing so with an elegance and depth of reading that does honor to both, and to the text of scripture which enfolds them."
-Janet Soskice, William K. Warren Distinguished Research Professor of Catholic Theology at Duke Divinity School
"Many lament the division between biblical studies and systematic theology. This learned and original book does something about it. With keen literary and theological analysis, Cox's creative pairing of Julian of Norwich and Karl Barth reimagines narrative theology as parabolic. Prodigal Christ is well worth reading, and not only by those interested in these figures or parable studies."
– Eric Gregory, Professor of Religion at Princeton University
For more information on the publication, click here.
For more of "On the Lived Theology Reading List," click here. To engage in the conversation on Facebook and Twitter, @LivedTheology, please use #LivedTheologyReads. To sign up for the Lived Theology newsletter, click here.