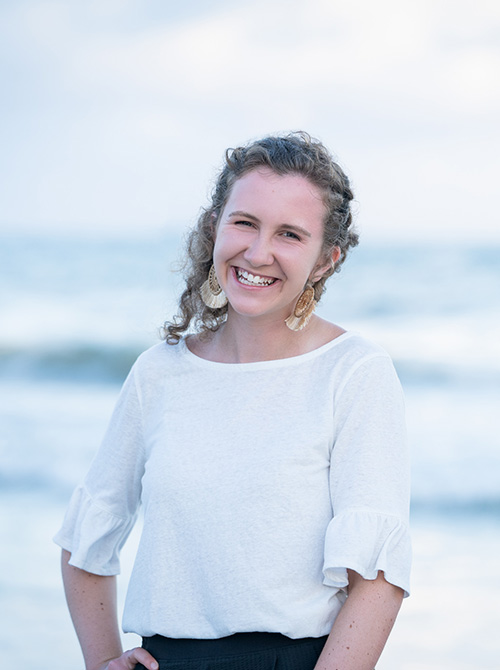 by Maddie Pannell, 2021 Undergraduate Summer Research Fellow in Lived Theology
As I spent many hours listening to the Someday is Here (SIH) podcast, the concept of identity came up over and over again; the purpose of the podcast is to explore and celebrate AAPI identity, and most of the stories the women shared circled around their heritage as Asian Americans or Pacific Islanders. The more I sat with these stories, their victories and sorrows, their voices and emotions, the more I sensed a deeper concept woven throughout. In these stories, identity mattered, but presence was the heartbeat.
I learned from the conversations catalogued on the SIH podcast that presence is distinct from identity because identity has to do with defining self, whereas presence is concerned with the intrinsic value and worth manifested in self. Across the interviews, identity could be categorized and defined—for each of the women, identity was a set of qualifiers they collected in unique combinations to pinpoint their presence. These qualifiers act like GPS coordinates, narrowing down the exact location of an individual. Each of us have our own identity coordinates, but as Asian Americans and Pacific Islanders, the interviewees expressed a particularly keen awareness of theirs.
Dorcas Cheng-Tonzun, in Episode 7 of the SIH podcast, illustrated this. She expressed that her Asianness made her feel as though she didn't belong in white communities in the U.S. However, when she moved to China as a young adult, her identity as an American caused her to feel lonely and isolated—even though she is Asian, she had little in common with the Chinese people around her. As an Asian American in the U.S., she was singled out from the white people she grew up around, but as a person of Chinese heritage in China, she was expected to communicate fluently in Mandarin. In those two contexts, her race-identity coordinate and her citizenship-identity coordinate were assigned different valuations and expectations, which was expressed in how she was treated and in how she expressed herself.
Most of the women interviewed on the podcast recounted experiences, during which their Asian identity governed their presence in a certain space. After all, it is easy to equate the assigned value of identity coordinates with presence since that is the way that society decides winners and losers—the winning race/ethnicity, the winning gender, or the winning career.
However, the interviewees had a different view: their presence (their essential reflection of worth and value) stands exclusive from their identity coordinates. On Episode 16 of the SIH podcast, Vivian Mabuni hosted two panels of her previous podcast guests at the SIH live conference. Diane Dokko Kim, interviewed in Episode 8, shared that despite the panelists' different ethnicities and backgrounds, "there was a through line of this universal sense of otherness" in their stories, and that through the SIH community, "we have permission to be ourselves, to be the unique creations that God has wired us to be." They showed that presence is the very be-ing of a person rather than the sum values of their identity coordinates. It's the combination of mind, spirit, and body that is unique to each human being derived as image bearers of God's presence—imago dei. Since God created humankind in his image (Genesis 1:27), each person holds significance simply by existing. This fundamental truth, gleaned from the women's stories, demonstrated a collective empowerment pushing back on racism, and pushing for love and honor towards all.
Read Maddie's first and second blog posts here and here.
Learn more about the 2021 Undergraduate Summer Research Fellowship in Lived Theology here.
The Project on Lived Theology at the University of Virginia is a research initiative, whose mission is to study the social consequences of theological ideas for the sake of a more just and compassionate world.