On Wednesday, October 21, the PLT summer interns will share reflections on their summers of service and learning. The event will begin at 7 p.m. at Common Grounds located at Rugby Rd. and Gordon Ave. in Charlottesville, Virginia.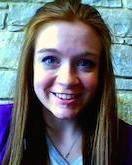 Caitlin Montgomery is a fourth-year religious studies and speech-language pathology student with a passion for helping children with special needs. This summer, Caitlin interned at the Virginia Institute of Autism here in Charlottesville. Throughout the summer, her reading, writing, conversation, and reflection centered on questions of theological anthropology: what does it mean to be human, to bear the image of God? In her blog, Caitlin explored the consequences of ableism, the responsibilities of churches to people with disabilities, and the concept of limitation–others' and her own.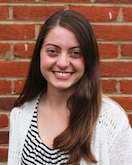 Rachel Prestipino is a fourth-year student majoring in religious studies and global development studies.  She spent her summer serving women in the Tenderloin neighborhood of San Francisco who have experienced violence and exploitation. Rachel reflected and wrote on notions of human dignity and the extent to which various theological traditions affirm or threaten dignity, especially the dignity of women and transgender persons. Rachel also worked hard at self-examination, asking, "If someone read my autobiography 100 years from now, which of my opinions would seem incredibly shortsighted and ignorant to her?"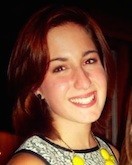 Melina Rapazzini is a fourth-year student majoring in religious studies and nursing. Melina spent the summer in Oakland, California, working with New Hope Covenant Church to develop a reading, art, and gardening program for inner city refugee children. Melina had the great privilege of learning from the children she worked with, and her blog posts often reflected these lessons: our responsibility to work for the flourishing of creation, the gift of hospitality, the art of listening, and how difficult it can be, sometimes, to accept love.
Join us on October 21 to hear more from the interns as they share stories and answer questions. Light refreshments will be provided, the public is invited, and admission is free. Please contact us with any questions.
Learn more about the internship program here. Read the intern blog here. Visit the Facebook event to RSVP here.
For more event details and up-to-date event listings please click here to visit the PLT Events page. We also post updates online using #PLTevents. To get these updates, please like us on Facebook and follow us on Twitter @LivedTheology.