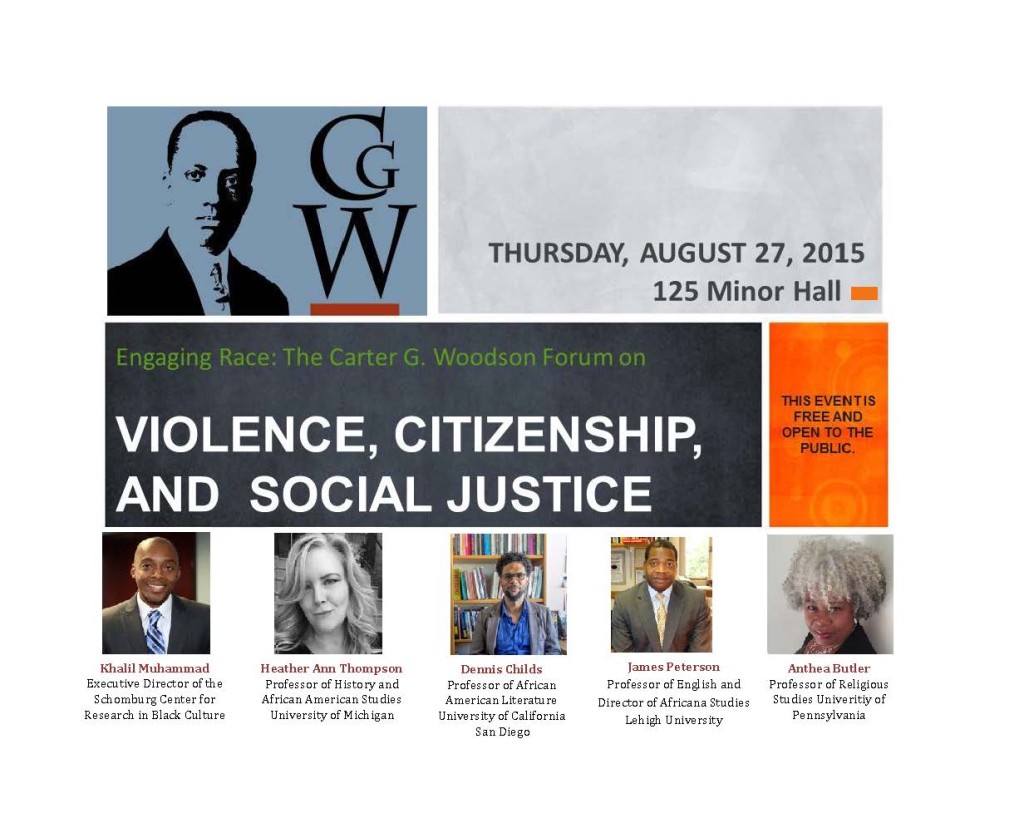 Next week, the Carter G. Woodson Institute will host a forum titled "Engaging Race: Violence, Citizenship, and Social Justice." Anchored by Khalil Muhammad, Executive Director of the Schomburg Center in Black Culture of the New York Public Library, this forum is inspired by recent events in Charleston, South Carolina. This event is co-sponsored by the Project on Lived Theology, will be held on Thursday August 27 at 4:30 at the University of Virginia in 125 Minor Hall.
Joining Khalil Muhammad will be Heather Thompson, Professor of History, University of Michigan; Dennis Childs, Professor of Literature, University of California, Santa Barbara; Anthea Butler, Professor of Religious Studies, University of Pennsylvania; and James Peterson, Professor of Africana Studies, Lehigh University.
The Carter G. Woodson Institute promotes interdisciplinary and collaborative research and interpretation of the African and African-American experience in a global context. For more information about the Institute: check out their website, find them on Facebook, and follow them on Twitter @WoodsonUVA.
For more PLT events, click here.