Thirteen Peacemakers, Community Builders, and Agitators for Faith and Justice
(Wm. B. Eerdman's Publishing Co, February 28, 2019 / $27) Discover here the compelling stories of thirteen pioneers for social justice who engaged in peaceful protest and gave voice to the marginalized, working courageously out of their religious convictions to transform American culture. Their prophetic witness still speaks today.
Comprising a variety of voices—Catholic and Protestant, gay and straight, men and women of different racial backgrounds—these activist witnesses represent the best of the church's peacemakers, community builders, and inside agitators. Written by select authors, Can I Get a Witness? showcases vibrant storytelling and research-enriched narrative to bring these significant "peculiar people" to life.
About the EDITORS
Charles Marsh is a professor of religious studies at the University of Virginia and director of the Project on Lived Theology. He is the author of seven previous books, including God's Long Summer: Stories of Faith and Civil Rights, which won the 1998 Grawemeyer Award in Religion. Of Marsh's earlier volumes Reclaiming Bonhoeffer, the late Eberhand Bethge, Bonhoeffer's closest friend and first biographer, wrote: "This book is a theological sensation—an exciting event. Nobody who attempts to define Bonhoeffer's legacy today will able to ignore Marsh's book." Marsh was a recipient of a Guggenheim fellowship in 2009 and the 2010 Ellen Maria Gorrissen Berlin Prize fellowship at the American Academy in Berlin. He lives in Charlottesville, Virginia and is available for interviews. To follow Charles on Amazon, click here.
Shea Tuttle is the author of "Exactly as You Are: The Life and Faith of Mister Rogers" and co-editor of "Can I Get a Witness? Thirteen Peacemakers, Community Builders, and Agitators for Faith and Justice." Her essays have appeared at Greater Good Magazine, The Toast, The Other Journal, Role Reboot and Jenny. She holds an M.Div. from Candler School of Theology at Emory University in Atlanta. To follow Shea on Amazon, click here.

Daniel P. Rhodes is clinical assistant professor of social justice and faculty coordinator of contextual education at Loyola University Chicago, Institute of Pastoral Studies. His areas of interest are political theology, ecclesiology, Christian ethics, and community organizing. To follow Dan on Amazon, click here.

Reading Guides
A journey through Lent with Howard Thurman, Dorothy Day, Mahalia Jackson, Cesar Chavez, and more witnesses to faith and justice. Throughout the 2019 Lenten season, reading guides were posted for each chapter here on this page. The guides included scripture passages, questions for reflection, and suggestions for other resources, including our companion podcast. You can also join our Facebook group to participate directly in the conversation.
Podcast
Can I Get a Witness? The Podcast is an audio companion to the book. In each episode of this podcast, we talk with one of our authors about the person they profiled for the book and about their writing process. The podcast is available on iTunes, Stitcher, or wherever you listen to your podcasts!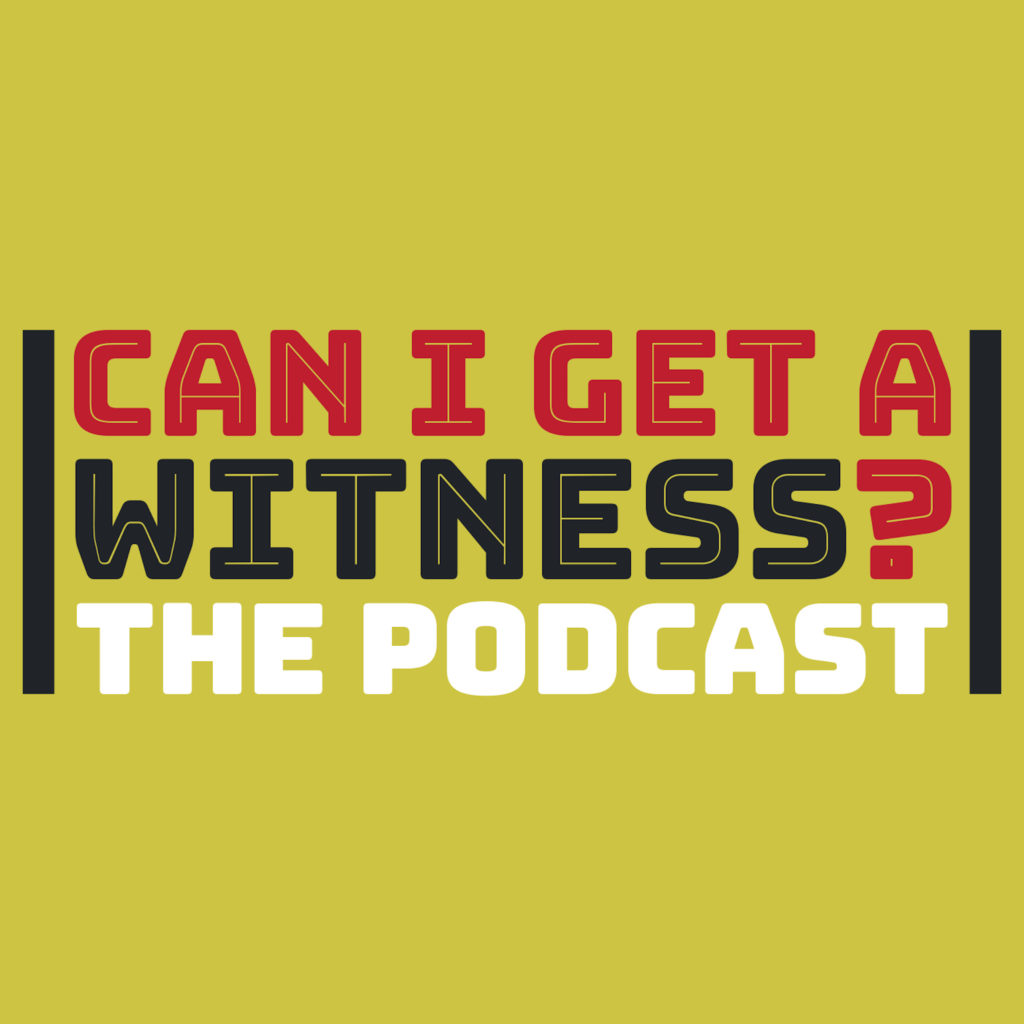 Can I Get a Witness? Author Interviews
Can I Get a Witness? Thirteen Peacemakers, Community Builders, and Agitators for Faith and Justice, Edited by Charles Marsh, Daniel P. Rhodes, and Shea Tuttle. Eerdmans, February 28, 2019; ISBN: 978-0-8028-7573-0 www.eerdmans.com.